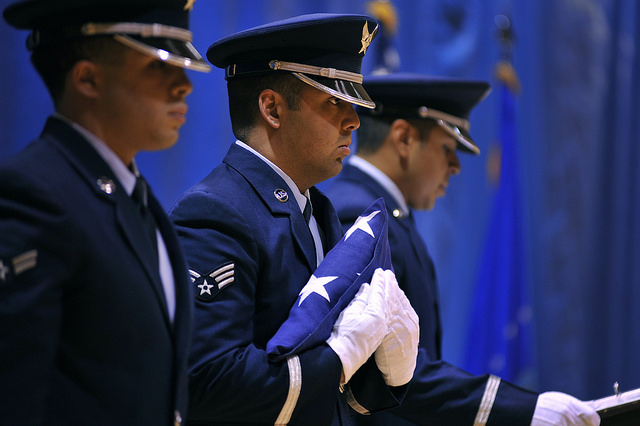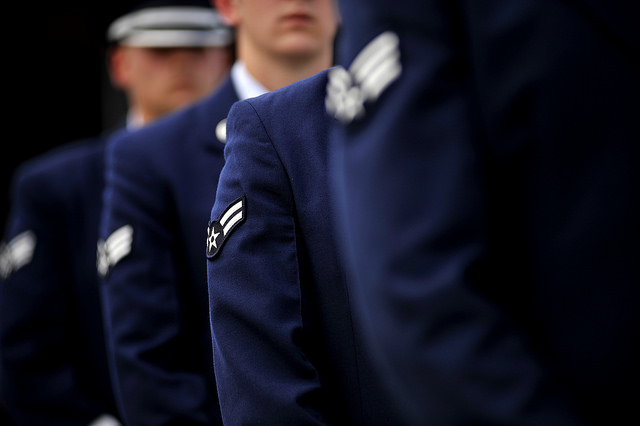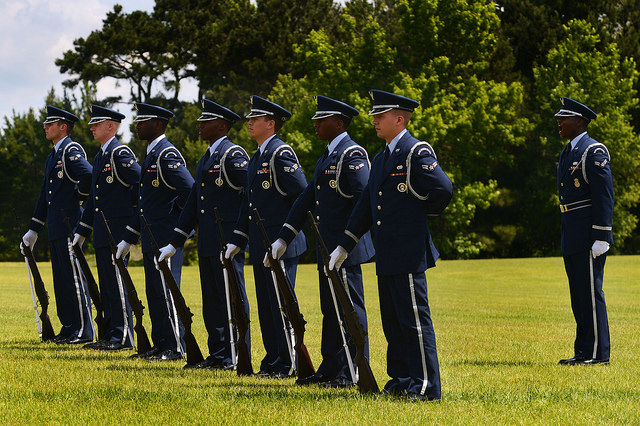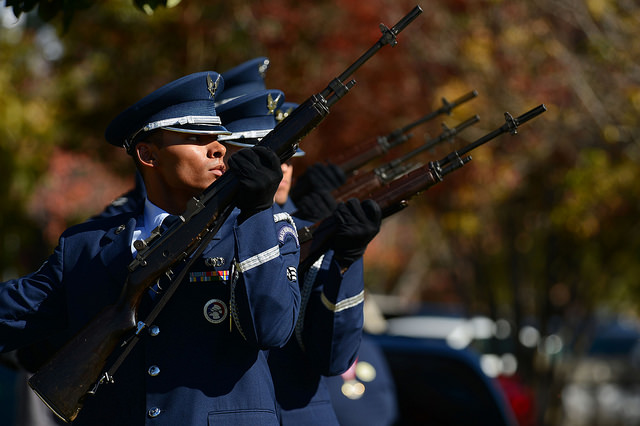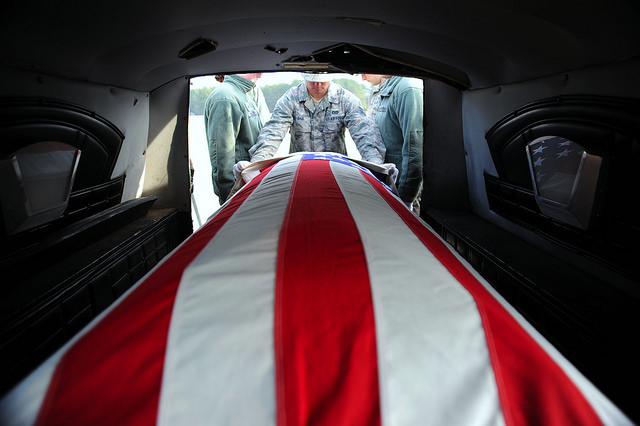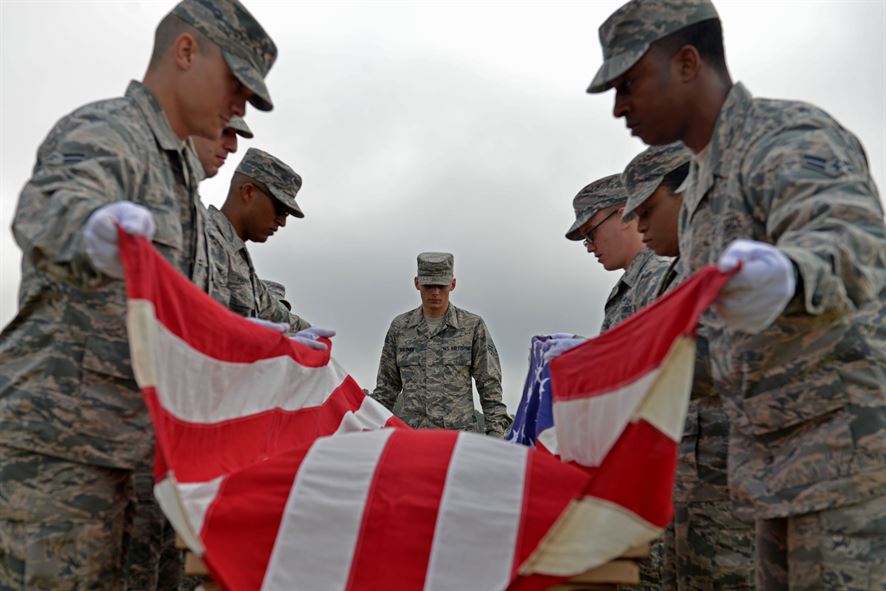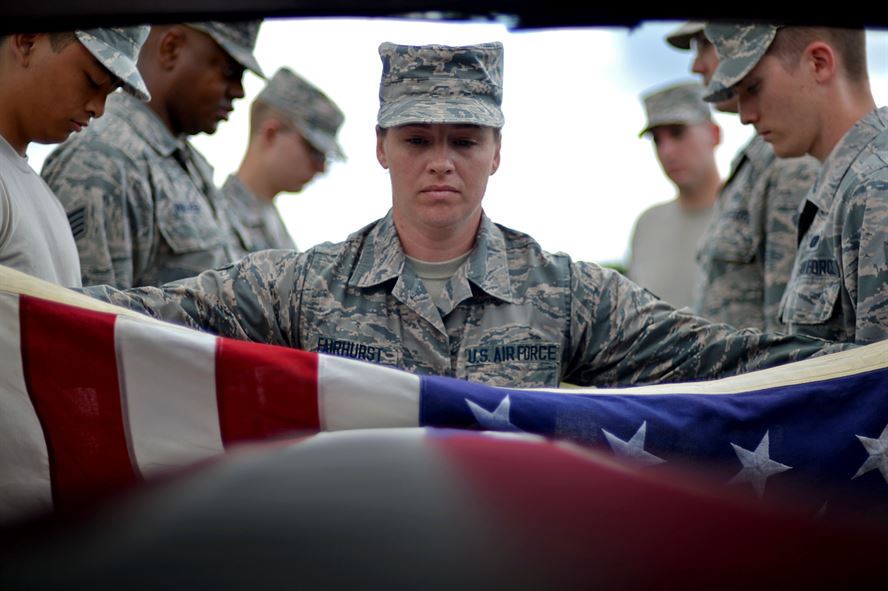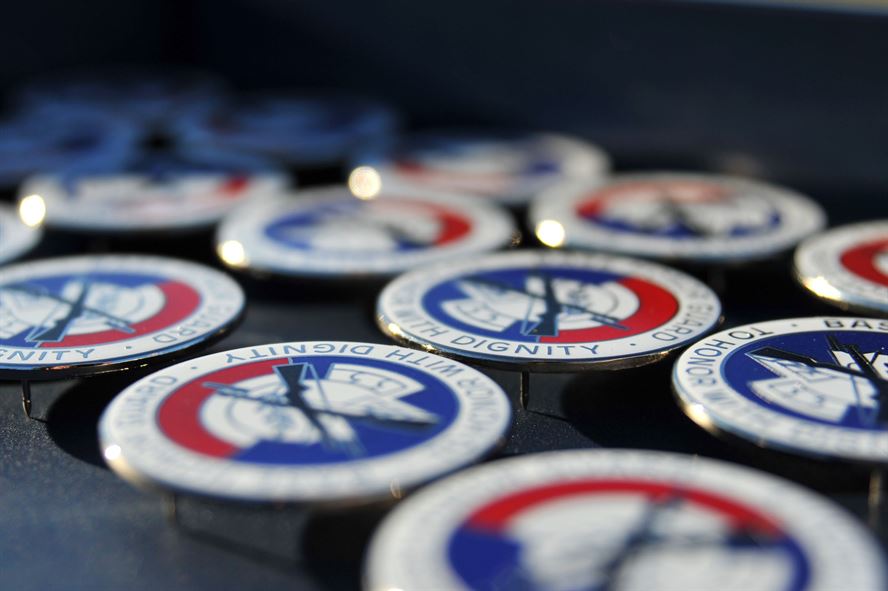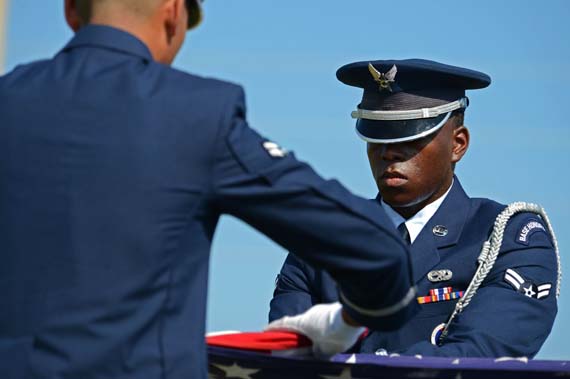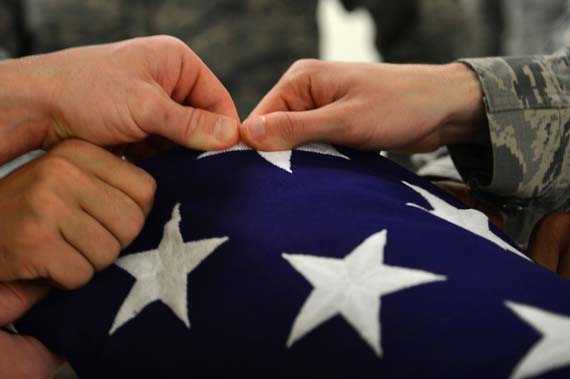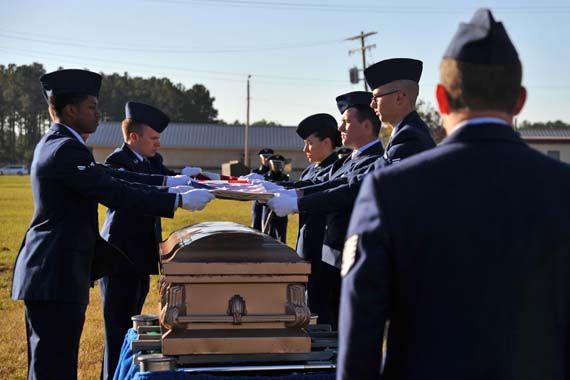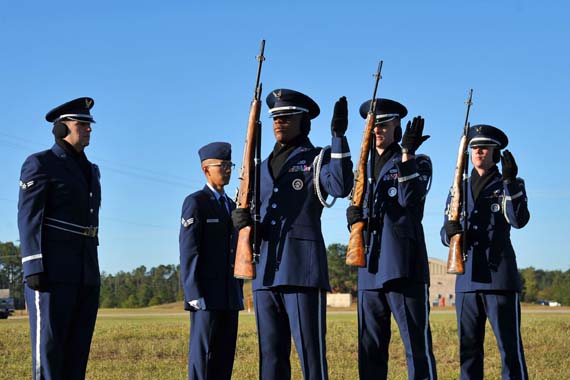 12487028383_7f5954e47f_z.jpg
12488531215_f8cb0f4ed9_z.jpg
14281503198_e2a9076bdd_z.jpg
15649123538_c21ce1ae8d_z.jpg
16154534650_a7e1d83a34_z-1.jpg

The Honor Guard's mission is to represent Shaw AFB and the Air Force in ceremonial functions both here at Shaw and the local area. Specific duties of the Honor Guard include: Rendering military honors for Air Force personnel and their family members during funeral services, arrival and departure ceremonies for visiting dignitaries, change of command/retirement ceremonies, and other events to include Veterans Day parades, Airman Leadership School graduation ceremonies, and sporting events throughout South Carolina,
To request Air Force military honors for your loved ones funeral you may print the Honor Guard Funeral Request Form and have the funeral director fill out and fax to (803) 895-6020. (All Military Honors are performed at place of interment)
History of the Honor Guard
The Honor Guard traces its beginning to May 1948 when Headquarters Command USAF was instructed to develop plans for an elite ceremonial unit comparable to those of other armed services. As a result, a ceremonial unit was activated within the Air Police Squadron in September 1948 with an authorized strength of 98 enlisted and two officers. However, due to transfers and personnel attrition, the end of the year found the Ceremonial Detachment, for all practical purposes, disbanded. It wasn't until March 1949 that sufficient personnel were assigned to enable the unit function.
The Ceremonial Detachment continued to be assigned to the Air Police Squadron until December 1971. Finally, on January 1, 1972, the Honor Guard became its own separate unit.
Today's Honor Guard is comprised of volunteers who are carefully screened for their ability and physical dexterity. Only those persons who are highly motivated, and maintain an exceptionally high standard of appearance, conduct and aptitude for ceremonial duty, are considered.