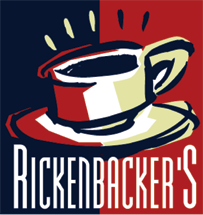 Visit one of our locations.
Building 1118 (MPF)
504 Shaw Drive
(803) 895-2701
ARCENT (Patton Hall)
1 Gabreski Drive
(803) 895-8581
Medical Clinic
431 Medowlark Street
(803) 895-6401

Proudly Brewing Starbucks®
We are proud to serve Starbucks® coffee products. From the cappuccinos, espressos and mochas, we offer great blends to help get the morning started or to boost you through the rest of the day.

breakfast & lunch available
In addition to our selection of coffees, our new Signature Menu provides a quick snack or a full meal made just for you.

Click to Download our Full Menu
Pricing Key:
tall / grande / vendi
Ca p p u cc i n o
$3.75 / $4.45 / $4.95
Cafe Latte
$3.75 / $4.45 / $4.95
Handcrafted Frappuccino Blended
$4.45 / $4.95 / $5.45
Flavored Latte
$4.75 / $5.45 / $5.95
Cafe Mocha
$4.25 / $4.95 / $5.25
White Chocolate Mocha
$4.95 / $5.45 / $5.95
Cafe Americano
$2.95 / $3.25 / $3.45
Caramel Macchiato
$4.45 / $5.25 / $5.45
House Blend
$2.45 / $2.75 / $2.95
Hot Cocoa
$3.25 / $3.75 / $3.95
Teavana Tea
$2.75 / $3.05 / $3.25
Chai Tea Latte
$3.95 / $4.75 / $4.95
Special Frappuccino
$5.00 / $5.50 / $6.00
Pink Drink/Dragon Drink
$4.35 / $4.75 / $5.35
Refreshers
$3.75 / $4.25 / $4.75
Refreshers w/Lemonade
$4.35 / $4.75 / $5.35
Other Beverages & Add-Ons
Bottle Water
16oz $1.50 / 24oz $2.50
16oz Bottled Soda
$2.50
Gatorade
$2.50
Assorted Juices
$3.00
Energy Drinks
$4.50
Milk
$2.50
Espresso
solo $2.50 / doppio $3.80
Additional
shot $1.00 / syrup $1.00
Brewed Coffee Refill
$1.50
Tea
$2.50
Substitute Almond, Soy, or Coconut Milk
$0.50


Sausage, Egg & Cheese Bagel
$3

.75
Spinach Egg White, & Cheese
$3

.00
on toasted English Muffin
Spinach Egg White, Turkey Sausage & Cheese
$3

.75
on Toasted English Muffin
Plain, Cinnamon, & Blueberry w/assorted cream cheese
Chicken Salad Croissant
$6

.95
Tuna Salad Croissant
$6

.95
Turkey, Bacon, and Avocado
$8

.50
Croissant, Deli Turkey Breast, Bacon, Tomato, Lettuce w/Chunky Avocado Spread
Legacy Club Sandwich
$6

.75
Roast Turkey Breast, Deli Ham, Bacon, Cheddar & Monterey Jack Cheese, Lettuce, Tomato on toasted bread w/Chipotle Mayo
Texas Toast Grilled Cheese
$4

.75
Melted Cheddar & Monterey Jack Cheeese between (2) slices of buttered Texas Toast
Austrian Fresh Summer Wrap
$6

.00
Tomato, Onions, Cucumbers, Lettuce, Feta Cheese, Kalamata Olives & Greek Vinaigrette
Grilled Chicken, Bacon, Shredded American Cheese, Lettuce, Diced Tomatoes and Ranch Dressing
Bed of Mixed Greens, Tomatoes, Cucumber & Red Onions
Bed of Mixed Greens w/Sliced Ham, Turkey, Cheese, Tomatoes, Carrots & Croutons
Apple Harvest Chicken Salad
$8

.75
Bed of Mixed Greens, Sliced Chicken Breast, Diced Granny Smith Apples, Walnuts, Feta Cheese & Dried Cranberries w/Apple Cider Dressing
Bed of Mixed Greens, Sliced Chicken Breast, Tomatoes, Cucumber, Red Onion, Kalamata Olives w/Greek Vinaigrette
Blueberry, Double Chocolate, or Banana Nut
Get 3 Cookies for $2.75
Oatmeal, Chocolate Chip, or Peanut Butter

fss is more than just coffee
Bring a Buddy to Wild Weasel Axe Throwing