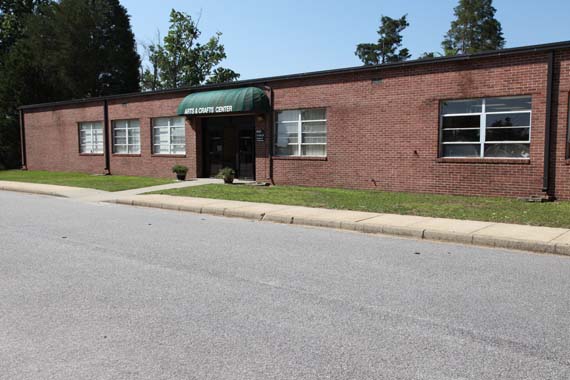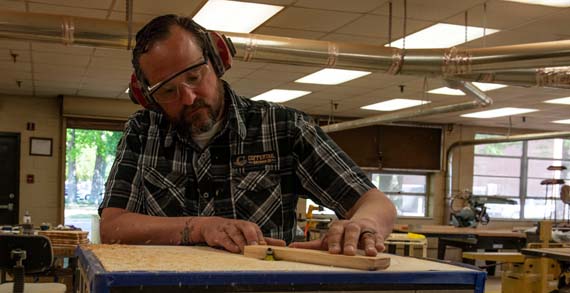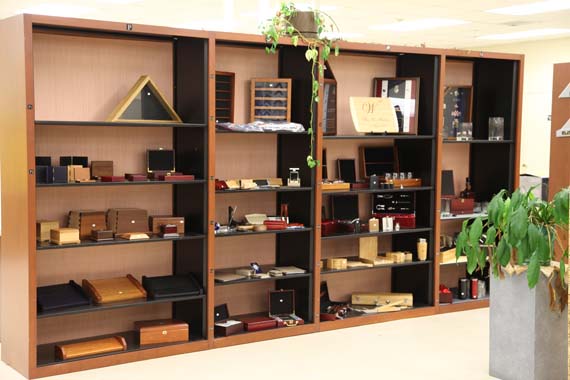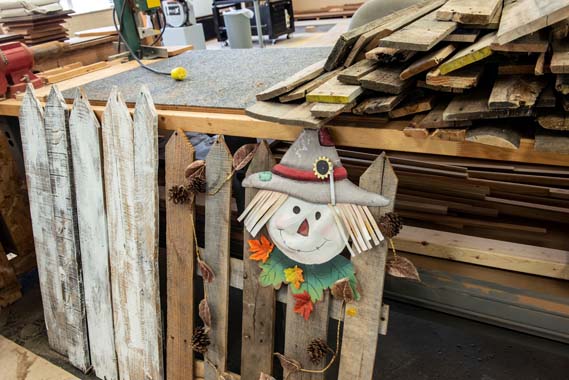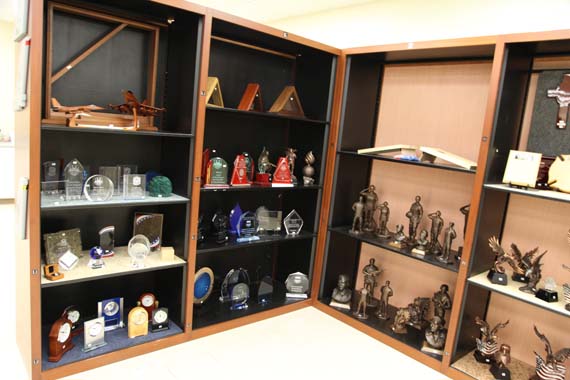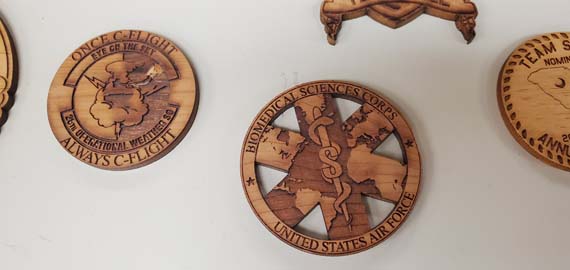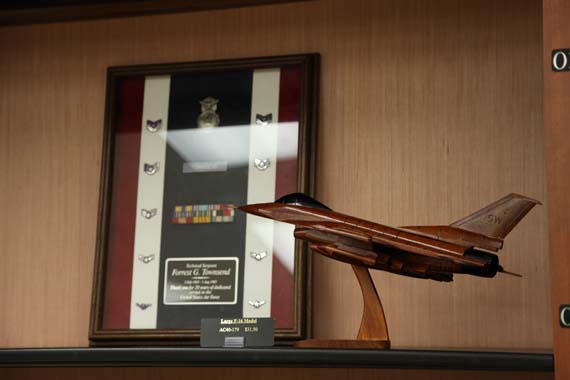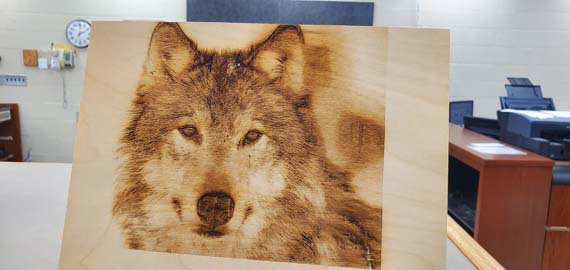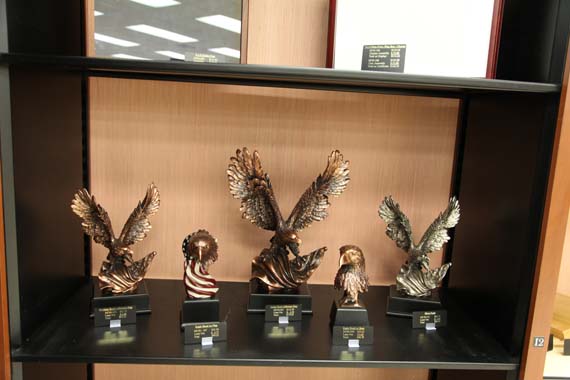 Arts and Crafts provides a variety of services at competitive prices to meet your creative needs. Come check out our wide selection of frames, awards, and gifts. Just stop in and visit us at The Arts & Crafts Center (Bldg 822) and see ALL the exciting things we can do!
Awards, Frames, Laser Engraving, Printing, and more!
Our full service Arts & Crafts Center specializes in custom awards, gifts, engraving, framing, and hand crafted wood products. We proudly create in-house custom frames, mats, and a full line of shadow boxes and flag display cases. We also do laser engraving and full color sublimation printing (a special process ink transfer of images to materials such as cloth, metals, acrylic and slate/stone).
We personalize cups, mugs, YETI products, and much, much more! Check out our selection of glass etching ideas for gifts - custom bottles, glasses goblets, name plates, wall and desk awards! We can help you select and design the perfect personalized gift for any occasion such as retirements, birthdays, promotions, weddings, anniversaries, family reunions, or just that special something to show your love or appreciation for a job well done.
We also print business cards, posters, photos, flyers and indoor banners.
Are you a wood worker? Come in and check out our fully equipped wood shop.
We are excited about our newest service - vinyl printing! We can now produce squadron stickers and vinyl letters for windows or signs.
Our highly skilled team is ready to assist you in bringing your ideas to life!
Vehicle Resale Lot (Lemon Lot)