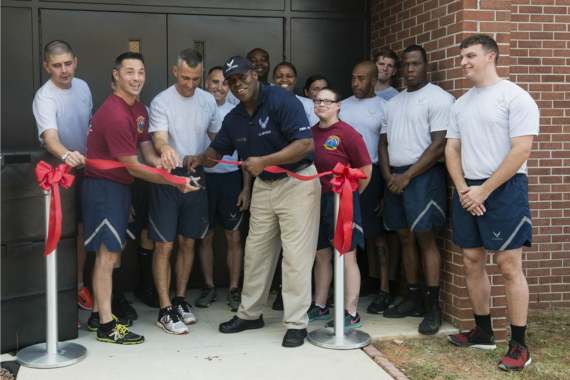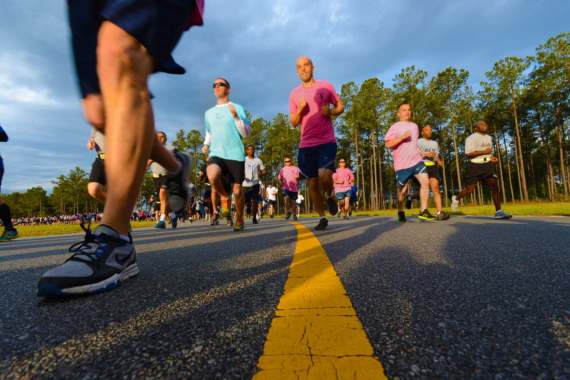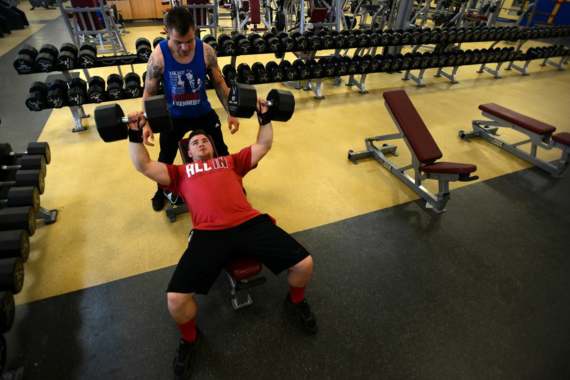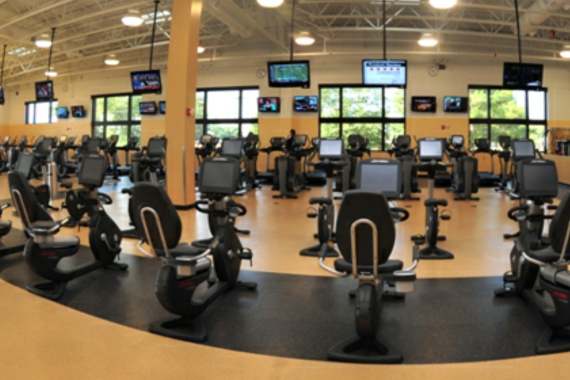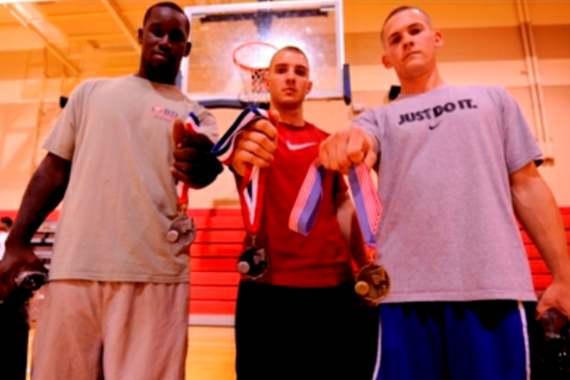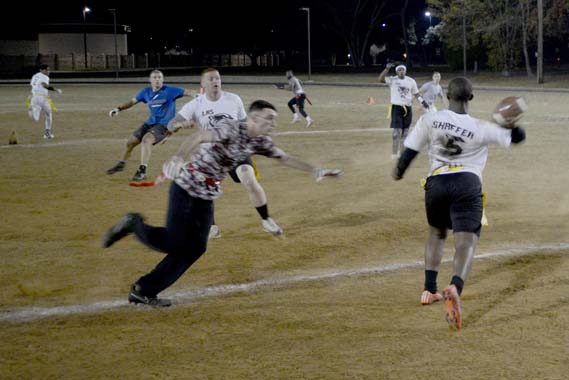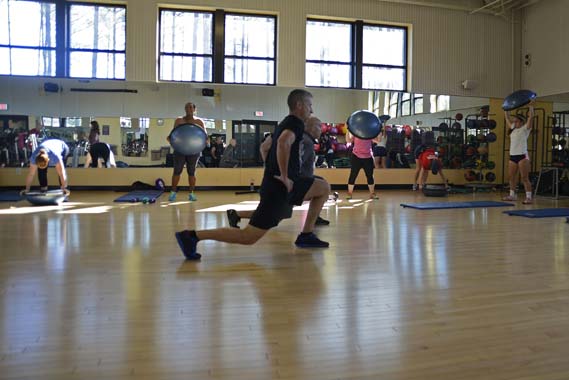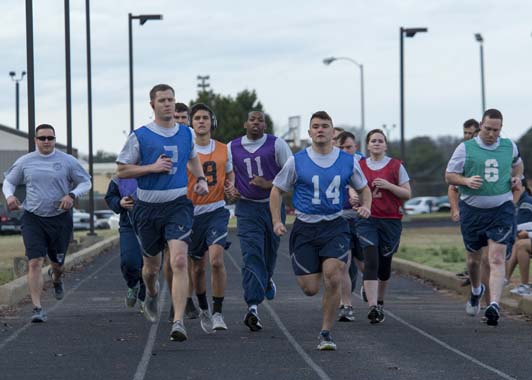 Shaw Fitness & Health Center Annex
The Fitness and Health Center Annex is located adjacent to the USARCENT Building. It offers a large selection of fitness equipment and workout areas to suit your taste. Some of our ammenities include large locker rooms with saunas and flat screen TVs throught the center to make your workout more enjoyable. The Annex also offers 24 hour access to authorized users.
PT Testing Track Schedule
The 1/4 Mile Track is OFF - LIMITS during PT Testing! There are several running trails on Shaw. Please utilize them during restricted track times.
Summer (Apr-Oct) Monday-Friday - 7 a.m - Noon
Winter (Nov-Mar) Monday-Friday - 7 a.m.-2 p.m.
Field and Court Reservations